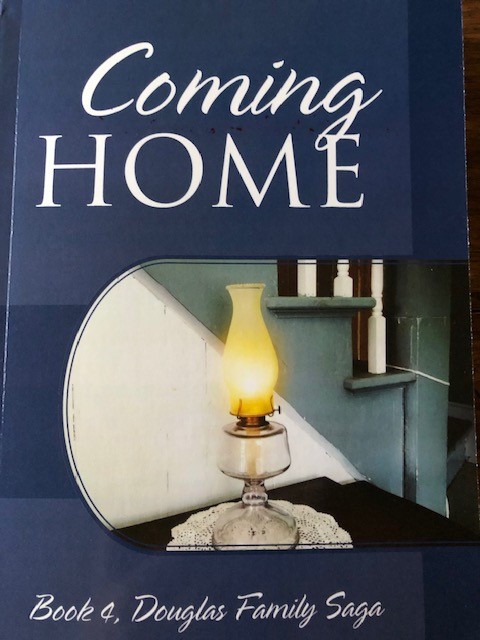 Order Below:
Order Coming Home today (paperback or eBook) at: https://www.amazon.com/s?k=DL+Larson&ref=nb_sb_noss_2
By DL Larson
Across the sprawling hills of Kentucky to the small river town nestled against the Ohio River, the Douglas family saga continues in Book Four, Coming Home. The year is 1849 and Will Douglas, the frontiersman, is dead.
His rambunctious grandson, Ruf, misses him, but knows too, Gramps would tell him to get on with life, find an adventure. Ruf believes horse racing will give him plenty of adventures. Then Hattie Carter spies on him, wanting to be friends. The girl talks too much. Ruf soon discovers she is lonely and heartsick for her folks. She shares secrets with him no one else knows. He might have to become a vagabond if his grandmother finds out he's ruined sweet Hattie's reputation.
Elizabeth is lonely for Will, her one and only love, but young Hattie Carter has moved in with her since her folks passed away. The girl brightens the old cabin with her youthful enthusiasm. She wants to know about the Indians and the life Will and Elizabeth led so long ago. Even when her adopted Indian son visits, Elizabeth doesn't want to think of those days, long gone now. She hopes her son-in-law Francis will find peace at last and is intrigued that a woman has finally caught his attention. Maybe her grandchildren Jim and Crystal will find happiness after all if Francis lets another woman into his life.
Francis Frailey doesn't need a woman. Or so that's what he has told his family for more than three years since his lovely wife passed away. His employer's wife has other ideas and Francis is introduced to yet another niece. Her name is Mary Anderson, fresh in from Louisville. At least this one is good looking, he noticed that. No matter, he's determined not to spend the summer escorting this woman about. Except Mary Anderson has plans of her own he soon discovers. He's not sure what to do with such an obstinate woman or her irrational plans that don't include him.
View Page 2 for drive-by date to pick-up Coming Home.
6,136 Comments